Prepare online.
Play any where.
Prepare sets and discover music from your computer or smart phone
Unlimited downloads to take with you everywhere
Play any gig
in any genre.
Access to any genre you need
New gig? No drama. Trending & Top Download charts to keep your sets fresh
Cut prep time in half by using our professionally curated playlists
Stand out by getting the newest music first
Intro Offer
$35.00
introductory offer
DJTT Special - Save Over 40%
$45.00
/ month
Save 30%
Best Deal
$35.00
/ month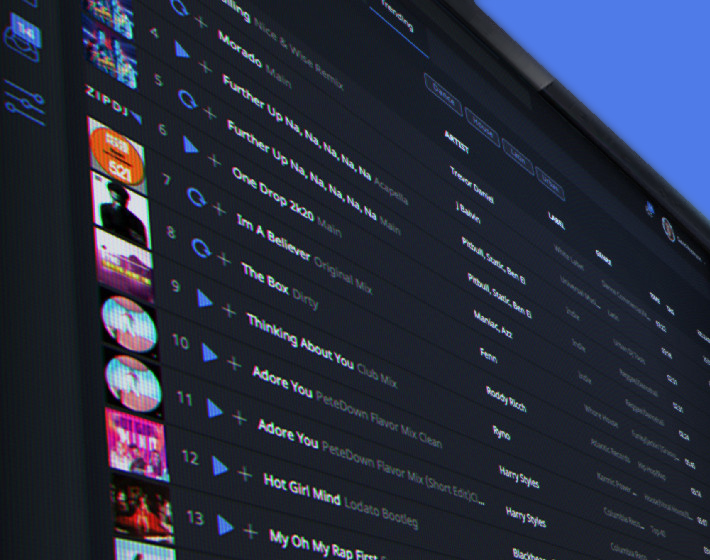 The most prestigious venues require the best music.
Top DJs need exclusive access to THE latest bangers & remixes, way before the rest of the pack. What does ZIPDJ give you?