Select the "3-Month Subscription Plan" and use Promo Code: DJTT40
Prepare online.
Play any where.
Prepare sets and discover music from your your computer or smart phone
Unlimited downloads to take with you everywhere
Play any gig in any genre.
Access to any genre you need
New gig? No drama. Trending & Top Download charts to keep your sets fresh
Custom and curated
Cut prep time in half by using our professionally curated playlists.
Stand out by getting the newest music first
Find the sounds that no ordinary DJ can reach
Take your DJ sets to the next level
You are moments away from accessing the single most comprehensive promo music pool for professional DJs.
Over 2000+ top music labels from around the world.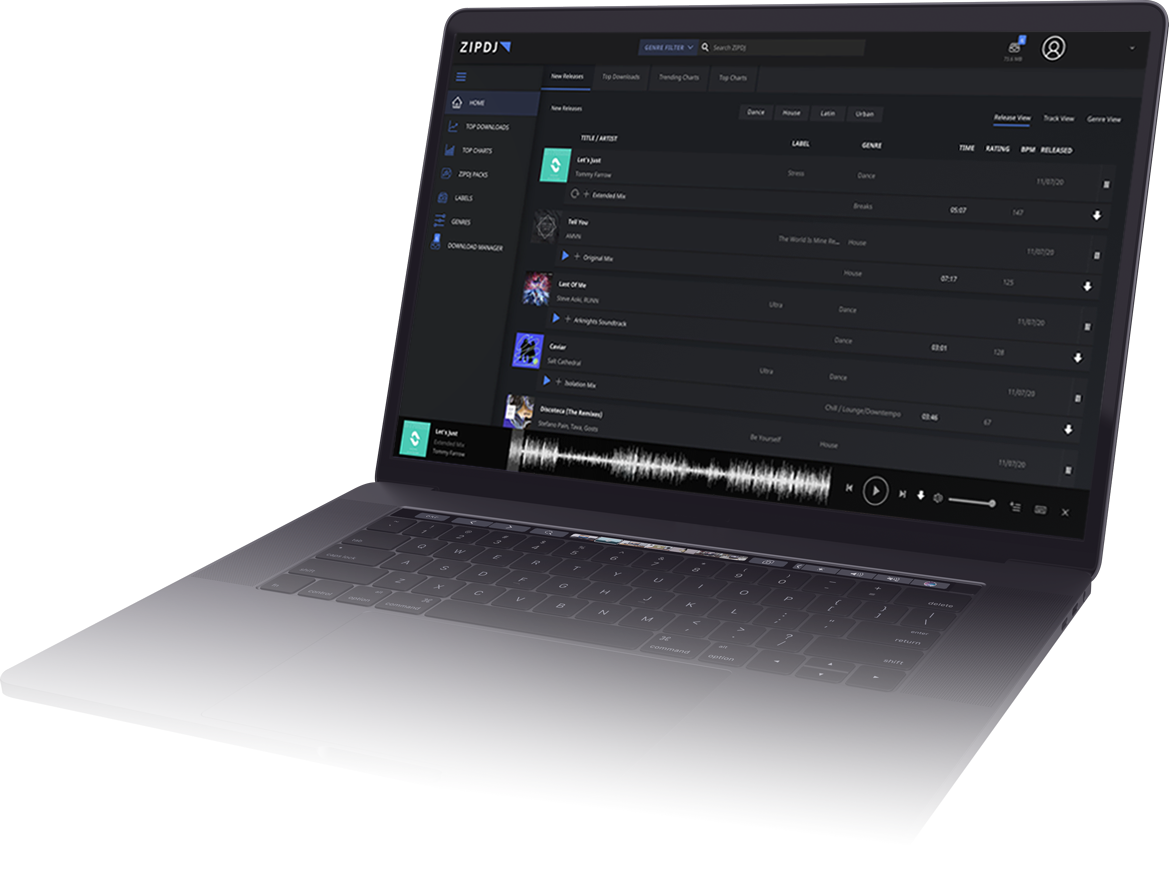 Pro Unlimited Plans
Pro Unlimited Plan
Starting at
*First month special

Per Month

Billed every twelve months

First Month


$50/month after

Per Month

Billed every twelve months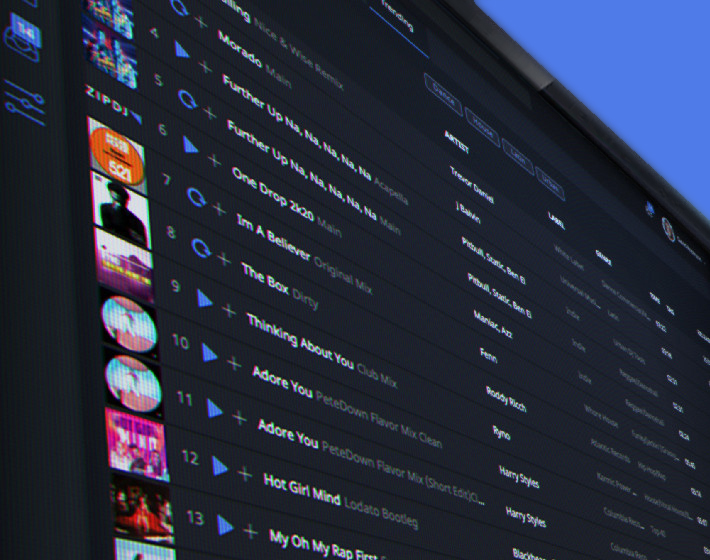 Top DJs move dance floors
The most prestigious venues require the best music.
Top DJs need exclusive access to THE latest bangers & remixes, way before the rest of the pack. What does ZIPDJ give you?
Trusted by top DJs
around the world
"We always turn to ZIPDJ before we have a gig to get the latest tracks to keep our sets fresh."
Dirty Disco
"ZIPDJ gives you the tools for an amazing DJ set! It is a superb promo service!"
Georgie Porgie
"I can ALWAYS rely on ZIPDJ to provide our radio station with the latest music from every genre…"
Mocha Frapp, Kiss 92.5 FM
"If you are a DJ this is the best service I have found to date."
Johnny Vicious
---