2011
11.11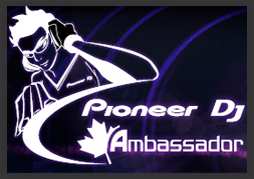 Got what it takes to be the next Canadian Pioneer DJ Ambassador?
Film yourself, and in two minutes or less, explain the main features of ANY Pioneer DJ player or mixer.
Impress us and you could and you can become 1 of 3 Pioneer DJ Canadian Ambassadors!
Click here to apply and show us what you got!
Be the first to test out our newest gear, moderate the Official Canadian Pioneer DJ Facebook page, get access to exclusive swag and free giveaways – represent Pioneer DJ wherever you go!